Christmas Bears
Celeste Angel Bear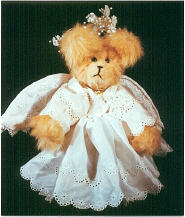 Celeste is a plush 10 1/2" bear with satin dress and quilted wings trimmed in eyelet.
Featured in Teddy Bear Review Magazine!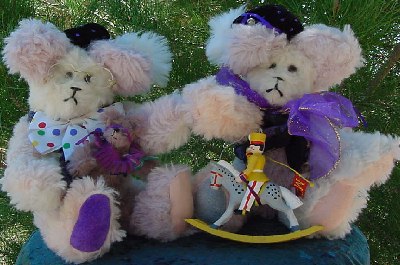 10 1/2" Elfinberries made of alpaca wool and suede paws. Each has a toy and wears a vest and hat. $39 + $8 each for shipping.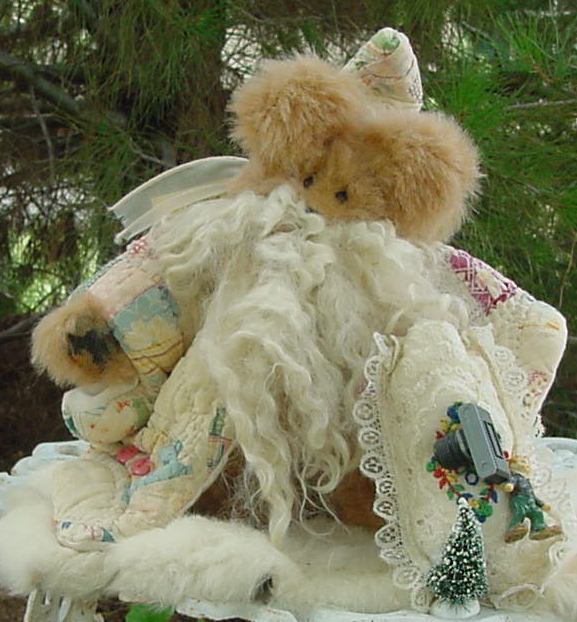 10 1/2" Santa Bear wearing mohair beard and antique cloak and hat, carrying bag of toys.