Each online workshop has 12 lessons for $25. Students can enroll at anytime and do the excercises at own pace.

For paypal, just click the button under the workshop you want to take.

After I receive payment, I'll sign you up and then you can read the lessons at your leisure! Any questions, just email me. Thanks!
Conflict! Conflict! Conflict!
How to Write Conflict in Every Scene!
From warriors fighting on the battlefield and storms that threaten mayhem, to the conflict in relationships from romance to just plain living around others--EVEN if the individual is shipwrecked alone on a desert island--conflict is all around us.
For fiction, it's essential to show conflict in every scene, to engage the reader throughout our tale. Even for nonfiction, conflict in the story makes for much more interesting reading.
So we will discuss internal/external conflict, conflict in dialogue, conflict in actions and reactions, conflict in settings, conflict between individuals, conflict in plot, and subplots, subtle and not so subtle conflicts, and much more. Every lesson has exercises and I critique your writing samples.
So if you'd like to find some ways to make those scenes much more conflictive, join me in Conflict! Conflict! Conflict!
To Pay for this Online Writing Workshop using Paypal, click here:
What a Character!!! Jump from Cookie Cutter to Great 3-Dimensional Characters in Your Writing!
How many times have you heard how important it is to have 3-dimensional characters? That the publisher wants character-driven stories, not plot-driven? To show, not tell? But how easy is it to really write characters that come alive on the page? Some writers have a natural ability to concoct terrific characters who are full of life. Then there are the rest of us who need some help. In this workshop, Terry Spear will show the difference between average characterizations and those that will get noticed! In this online class, which features lectures, discussion, practical exercises, and handouts, she'll teach students how to captivate readers with engaging characters.
Showing vs. Telling, Deepening POV, Avoiding Passive Wording Online Workshop!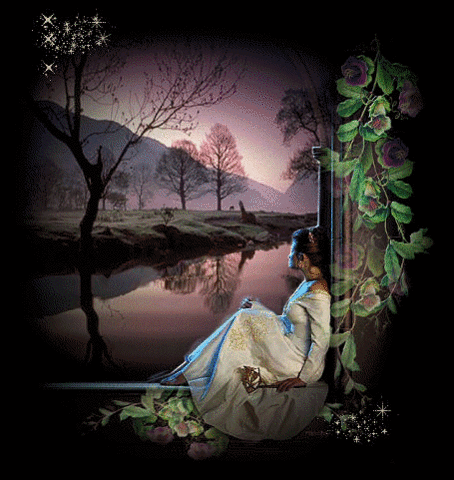 Ever wondered how to show your story instead of telling it?
She was beautiful. Telling.
Her red curls cascaded over her bare shoulders like a fiery display of roses in full bloom, accentuating her creamy skin, perfection and beauty rolled up into one delightful woman. Showing.
So how does the writer show rather than tell? When is telling the best way to "show" the story? We will discuss this, and ways to deepen Point of View (POV) and how to avoid passive voice also.
On POV: He heard her speaking in the low light of the room. (Again, this is telling. The author is telling the reader what he is hearing.)
Deeper POV. Her voice whispered secrets in the low light of the room. (We should already know it's in the male character's point of view, so what he hears, we hear, without being told. Not only does this deepen POV, but it also shows, makes us feel the scene more vividly.)
And we'll discuss passive voice and how to make it more active.
So if you'd like critiques and lessons on how to use showing and telling to your advantage in your story, how to successfully deepen your characters' point of view in scenes, and avoid excessive wording and passive wording and a multitude of other writing sins, come join me for a 4 week class, 3 lessons per week, exercises and critiques!
Happy Hookers!
Engaging the Reader from Start to Finish

Slow starts and sleepy endings to scenes and chapters can ruin a manuscript's chance of being published. Conversely, solid hooks can make the sale - as workshop instructor Terry Spear demonstrates, with six publishers currently hooked for six manuscripts. Setting such practical matters aside, what author wouldn't be thrilled to hear someone say, "I couldn't put the book down"? Strong hooks are a vital ingredient in strong writing. In this online class, which features lectures, discussion, practical exercises, and handouts, she'll teach students how to captivate readers with great openings, scene hooks, chapter cliff hangers, and intriguing back cover blurbs. Participants will master the hook in all its environments, from the query letter through the novel.
Plotting & Goal Setting
Whether you're a pantser who writes by the seat of his/her pants and comes up with the story as you go along, or a plotter who sets out with a pre-written or pre-conceived notion as to how the story is going to be written, I've included some techniques for helping to plot the course for your book writing journey.
We'll talk about goal setting and about plotting the book as far as it relates to characterization, and will have lessons, exercises and critiques for 4 weeks, 3 lessons per week. So if you want to learn some ways to plot and set goals, please join me!
Structuring Your Manuscript for More Impact!

Have you just started your mss and you're at a loss already? Have you finished the mss and need help structuring it so that it has the kind of impact that will compel readers, agents, and editors to keep reading?

Whether you're a plotter who sets up the whole mss from start to finish, or a pantser who writes from the seat-of-the-pants, from the writer who is just beginning, to the one who has finished a mss and needs some help, this workshop is for you! We'll discuss the major components of a mss-the Scene and Sequel, what makes them work and how to make they better. We talk about the anatomy of scenes and sequels, flashbacks, transitions, opening and climax scenes, conflict, characterization and more. I'll give examples and work with you on how to improve your own mss. Afterward, you should be able to identify what makes your story catch the reader's interest and what needs to be reworked to do a better job.

Please join Terry Spear, the online presenter of Happy Hookers and 3-D Characterizations, for a workshop on Structuring Your Manuscript for More Impact!
Selling Your Novel Idea
Online workshop that discusses various platforms for marketing both traditionally published and self-published fiction novels and novellas.
To pay for workshop, $15 for 7 lessons, and work at own pace, additional promotional tips added as they come available, use the paypal button below. Questions welcome!
Students can join class at anytime during the year.
***
Author Bio: Terry Spear has sold over 120,000 copies of her werewolf series, and 20,000 copies of her self-published titles since March 2011, and her Heart of the Wolf was named Publishers Weekly's Best Books of the Year.