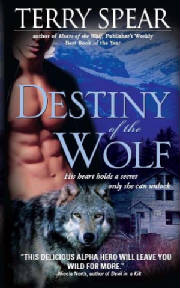 Destiny of the Wolf: His heart holds a secret only she can unlock...
To Tempt the Wolf: His love has the power to transform... or destroy...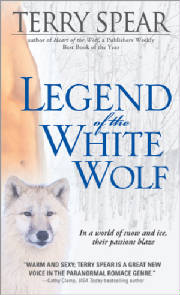 Legend of the White Wolf: In a world of snow and ice, their passions blaze...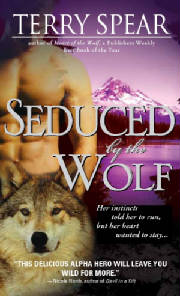 Seduced by the Wolf~~Leidolf's Story!! Her instincts told her to run, but her heart wanted her to stay...
Book 5 (August 2010)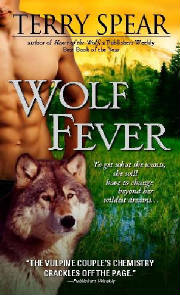 Heart of the Highland Hero--It's a matter of pride and a matter of pleasure...
Book 7 (June 2011)
---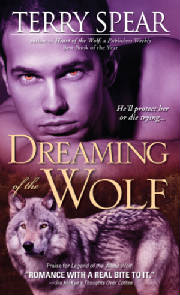 Dreaming of the Wolf--He'll protect her or die trying...
Book 8 (December 2011)
---
A Howl for a Highlander
Book 10 (Feb 5, 2013)
Amazon
---
A Highland Werewolf Wedding
Book 11 (May 7, 2013)
Amazon
Amazon
Jaguar Series
Savage Hunger
Sourcebooks
---
Jaguar Fever(Book 2) Sourcebooks
August 7, 2013
Amazon
---
Jaguar Heat
Sourcebooks
August 2014
Werewolf Reviews? Publicity Questions? Official Release Dates? Interviews?
Need book marks? Email me where you can send a SASE (Stamped, Self- Addressed Return Envelope) and I'll send you some book marks.
terry spear@ ymail.com
Remove spaces on email address before sending. :)