Dreaming of the Wolf by Terry Spear
Book 8
Publisher: Sourcebook Publishing
Genre: Paranormal, Erotic Romance
Length: 384 pages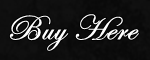 Summary:
Werewolf Jake Silver is an acclaimed photographer who is trying to please the pack leaders of Silver Town, Colorado by selling is photos to art galleries. When he spies a woman taking a photo of a license plate he is intrigued like never before. She is a bounty hunter intending to arrest a couple of mobsters, and Jake soon intervenes to protect her from a thug.
Shelly's Review:
When Jake drops off some of his photos at the art gallery, he sees a beautiful woman with a camera who catches his interest. He follows her to a nearby restaurant. Once inside, when he finally spots her, he comes to her aid as a couple of men seem to be bothering her. Jake kisses her, pretending to be her boyfriend and the sparks begin to fly.
Alicia is a bounty hunter trying to find and arrest a couple of mob criminals. When Jake comes to her rescue, she realizes she may get him killed if they get involved. Jake wants Alicia and he just can't let her go.
Dreaming of the Wolf is yet another thoroughly entertaining paranormal romance from Ms. Spear! It's not only a romance, but has it's share of suspense and you'll be on the edge of your seat the whole way through. Romances with wolf shapeshifters are hot these days and this one is no exception. The wolves in Dreaming of the Wolf have definitely got their sexy turned on.
Ms. Spear has a flair for the paranormal and if you're not careful, her characters just may leave you drooling (lol). The sexual tone of the book is sensual from the very beginning and it only gets more intense as the story develops. The sex is frequent, explicit, and infinitely arousing. With the sex, romance, shapeshifting wolves, and all the intrigue, Dreaming of the Wolf packs quite a wallop! This one's a KEEPER!
Rated 5 Delightful Divas by Shelly! Dark Divas Reviews
---